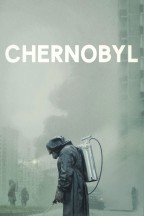 Drame
Chernobyl ( 2019 )
What is the cost of lies ?
L'histoire vraie de la pire catastrophe causée par l'homme et de ceux qui ont sacrifié leur vie pour sauver l'Europe du drame.
Ce contenu est proposé par
Voir Chernobyl en streaming sur une de ces plateformes :
Comment regarder Chernobyl en streaming
Chernobyl en streaming complet et en qualité HD sur leurs plateformes respectives légalement. La série Chernobyl est sortie officiellement en 2019.
Séries les plus populaires du moment