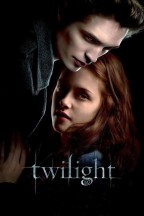 When Bella Swan moves to a small town in the Pacific Northwest, she falls in love with Edward Cullen, a mysterious classmate who reveals himself to be a 108-year-old vampire. Despite Edward's repeated cautions, Bella can't stay away from him, a fatal move that endangers her own life.
Ce contenu est proposé par
Voir Twilight en streaming sur une de ces plateformes :
À notre connaissance aucune plateforme propose Twilight en streaming pour le moment.
Comment regarder Twilight en streaming
Twilight en streaming complet et en qualité HD sur leurs plateformes respectives légalement. Le film Twilight est sorti officiellement en 2008.
Films les plus populaires du moment