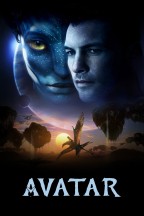 In the 22nd century, a paraplegic Marine is dispatched to the moon Pandora on a unique mission, but becomes torn between following orders and protecting an alien civilization.
Ce contenu est proposé par
Voir Avatar en streaming sur une de ces plateformes :
À notre connaissance aucune plateforme propose Avatar en streaming pour le moment.
Comment regarder Avatar en streaming
Avatar en streaming complet et en qualité HD sur leurs plateformes respectives légalement. Le film Avatar est sorti officiellement en 2009.
Films les plus populaires du moment