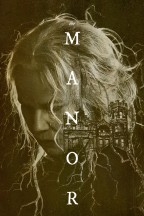 Horreur
The manor ( 2021 )
Profitez de votre séjour.
Après avoir subi un accident vasculaire cérébral, Judith emménage dans une maison de retraite historique, où elle commence à soupçonner que quelque chose de surnaturel s'attaque aux résidents. Sans que personne ne veuille la croire, Judith doit soit échapper aux confins du manoir, soit être victime du mal qui l'habite.
Ce contenu est proposé par
Voir The manor en streaming sur une de ces plateformes :
À notre connaissance aucune plateforme propose The manor en streaming pour le moment.
Comment regarder The manor en streaming
The manor en streaming complet et en qualité HD sur leurs plateformes respectives légalement. Le film The manor est sorti officiellement en 2021.
Films les plus populaires du moment