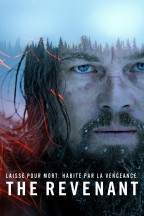 Dans une Amérique profondément sauvage, le trappeur Hugh Glass est sévèrement blessé et laissé pour mort par un traître de son équipe, John Fitzgerald. Avec sa seule volonté pour unique arme, Glass doit affronter un environnement hostile, un hiver brutal et des tribus guerrières, dans une inexorable lutte pour sa survie, portée par un intense désir de vengeance.
Ce contenu est proposé par
Voir The Revenant en streaming sur une de ces plateformes :
À notre connaissance aucune plateforme propose The Revenant en streaming pour le moment.
Comment regarder The Revenant en streaming
The Revenant en streaming complet et en qualité HD sur leurs plateformes respectives légalement. Le film The Revenant est sorti officiellement en 2015.
Films les plus populaires du moment