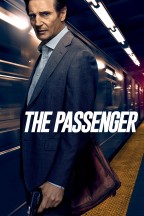 Comme tous les jours après son travail, Michael MacCauley prend le train de banlieue qui le ramène chez lui. Mais aujourd'hui, son trajet quotidien va prendre une toute autre tournure. Après avoir reçu l'appel d'un mystérieux inconnu, il est forcé d'identifier un passager caché dans le train, avant le dernier arrêt. Alors qu'il se bat contre la montre pour résoudre cette énigme, il se retrouve pris dans un terrible engrenage. Une conspiration qui devient une question de vie ou de mort, pour lui ainsi que pour tous les autres passagers !
Ce contenu est proposé par
Voir The Passenger en streaming sur une de ces plateformes :
À notre connaissance aucune plateforme propose The Passenger en streaming pour le moment.
Comment regarder The Passenger en streaming
The Passenger en streaming complet et en qualité HD sur leurs plateformes respectives légalement. Le film The Passenger est sorti officiellement en 2018.
Films les plus populaires du moment