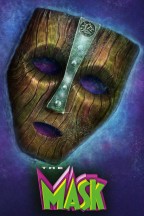 Stanley Ipkiss, modeste employé de banque, passionné par l'univers de Tex Avery, trouve un masque ancien aux pouvoirs surnaturels. Il est néanmoins partagé entre devenir cette créature verte sûre d'elle ou rester le timide Stanley Ipkiss, incapable d'aborder la magnifique chanteuse de cabaret Tina Carlyle.
Ce contenu est proposé par
Voir The Mask en streaming sur une de ces plateformes :
À notre connaissance aucune plateforme propose The Mask en streaming pour le moment.
Comment regarder The Mask en streaming
The Mask en streaming complet et en qualité HD sur leurs plateformes respectives légalement. Le film The Mask est sorti officiellement en 1994.
Films les plus populaires du moment