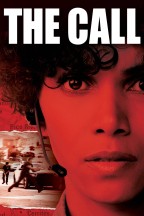 Une adolescente est kidnappée par un tueur en série. Pour la sauver, une opératrice d'un centre d'appel d'urgences va affronter ses propres peurs liées à une tragédie de son passé. Leur seul lien: un téléphone portable. Une course contre la montre commence... Chaque appel pourrait bien être le dernier.
Ce contenu est proposé par
Voir The Call en streaming sur une de ces plateformes :
À notre connaissance aucune plateforme propose The Call en streaming pour le moment.
Comment regarder The Call en streaming
The Call en streaming complet et en qualité HD sur leurs plateformes respectives légalement. Le film The Call est sorti officiellement en 2013.
Films les plus populaires du moment